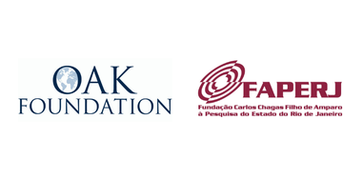 Partners and Funders:
Shaping Youth Futures research project aims to create inclusive cities where all young people can contribute, participate and thrive.
This project has emerged out of young people's requests for improved livelihood options in their own urban contexts. It builds on established research partnerships and existing community initiatives, with longstanding engagement with youth in India and Brazil. Youth involvement in policy development is crucial, given the many challenges young people face, linked to urbanisation, economic opportunities, rights and participatory democracy. With these issues recognised in the UN's Sustainable Development Goals, now is a pivotal moment to: (a) critically consider young people's livelihood experiences, and (b) innovate and rethink how young people can be engaged in policy development to address these challenges.
Through a strategic approach, using creative and accessible outputs, the research team will engage with young and adult stakeholders to transform local policies and practices, and provide lessons nationally and cross-nationally to support youth livelihood options that create inclusive cities.
Diverse and innovative approaches are required to meet the sustainable development challenges facing cities. Our partners in India and Brazil have independently developed socially innovative approaches to build youth agency, active citizenship and youth as partners in development. These approaches are being used to address the multifaceted challenges associated with youth poverty, livelihoods and inequalities. The project provides the opportunity to 'scale up' these practices, embedding them in local practice, and to monitor, evaluate and learn across contexts for wider applicability.
Over the next two years we will:
Establish community-based Youth Expert Group (YEG) in India and Brazil who will be co-researchers and advisors throughout the project;
Carry out policy analysis in both the countries focused on youth livelihoods, drawing on Sustainable Development Goals (SDG), national census and other relevant datasets;
Carry out two 'City Caravan' project's that support youth-led social innovation projects (one in Mumbai, India and one in Volta Redonda, Brazil);
Support learnings between India and Brazil;
Develop knowledge exchange events that are relevant locally and globally. These include: international events, materials for practitioners, youth engagement toolkits, research briefings with youth researchers, policy brief on models of youth engagement and academic publications.
Period: October 2020 - October 2021
It is an exciting project that brings focus on supporting youth livelihood options within inclusive cities aims. For more information see Shaping Youth Futures
Project team (CIESPI/PUC-Rio):

Coordination: Irene Rizzini
Executive Coordination: Maria Cristina Bó
International Consultancy: Malcolm Bush
Research:
Renata Brasil
Carolina Terra
Adriane M. Celli
Support for translation: Mariana Menezes
Youth team (Fórum Juventude Sul-Fluminense em Ação - FJSFA)
Youths:
Ariane Thainara dos Santos de Oliveira
Breno Lopes dos Santos
Gabriel Vitor Bergone Corrêa
Gustavo Gomes de O Ferreira Helton Jhon da paixão Nunes
Jéssica Vitória de Oliveira Ramos
Lucas de Almeida Alves dos Santos
Marcela Helena Pereira Silva
Sam Ferreira da Silva
Facilitators:
Paloma de Lavor Lopes
Guaraciara de Lavor Lopes